I decided in late 2016 to be more mercenary and create a brand under which to sell design oriented items such as enamel pins. Thus "
Bottled Mons
ter" was born.
"No Tomorrowland" was my first design.
Inspired by post-apocalyptic films like "Mad Max: Fury Road" and "Doomsday," this design is a take on the original Tomorrowland logo from 1956.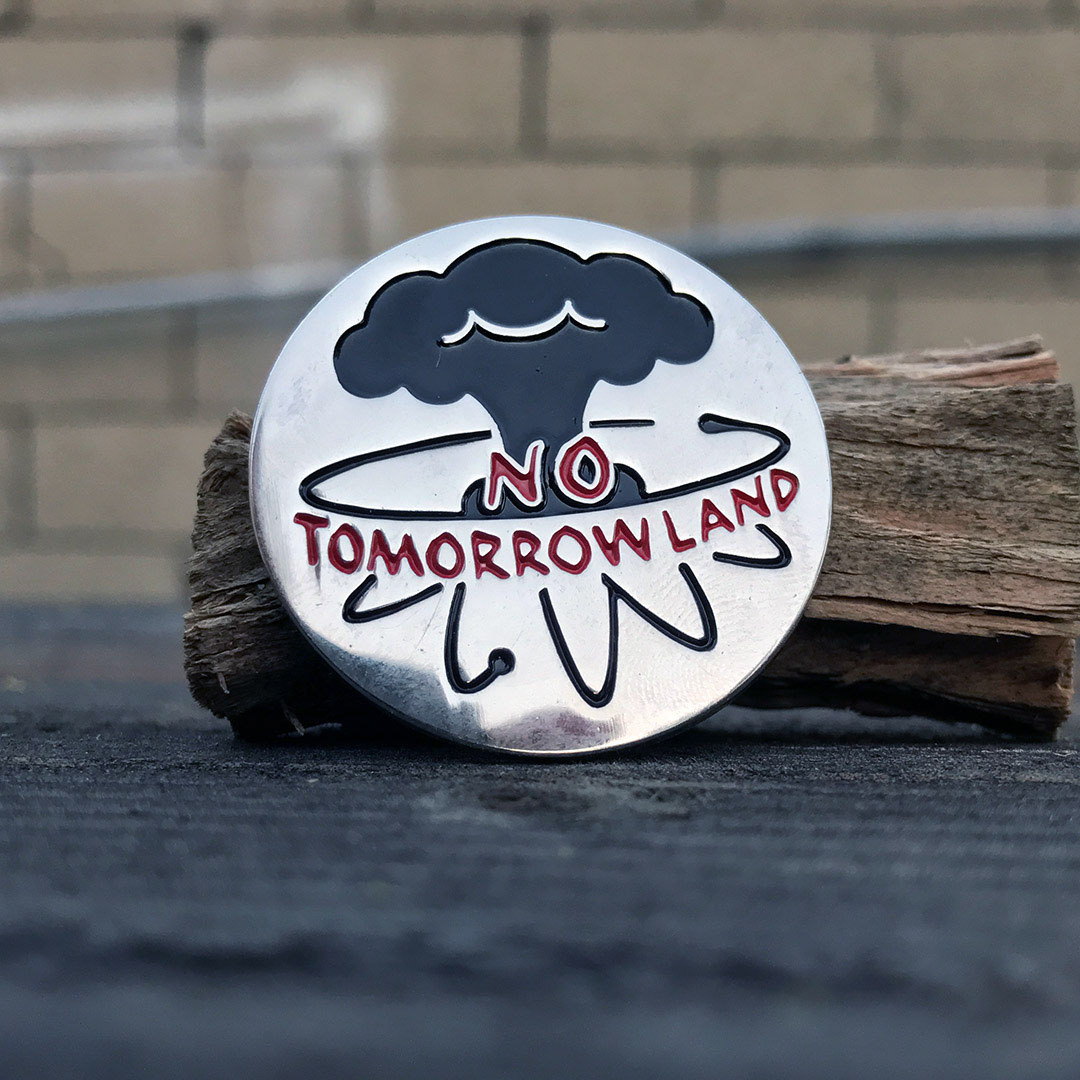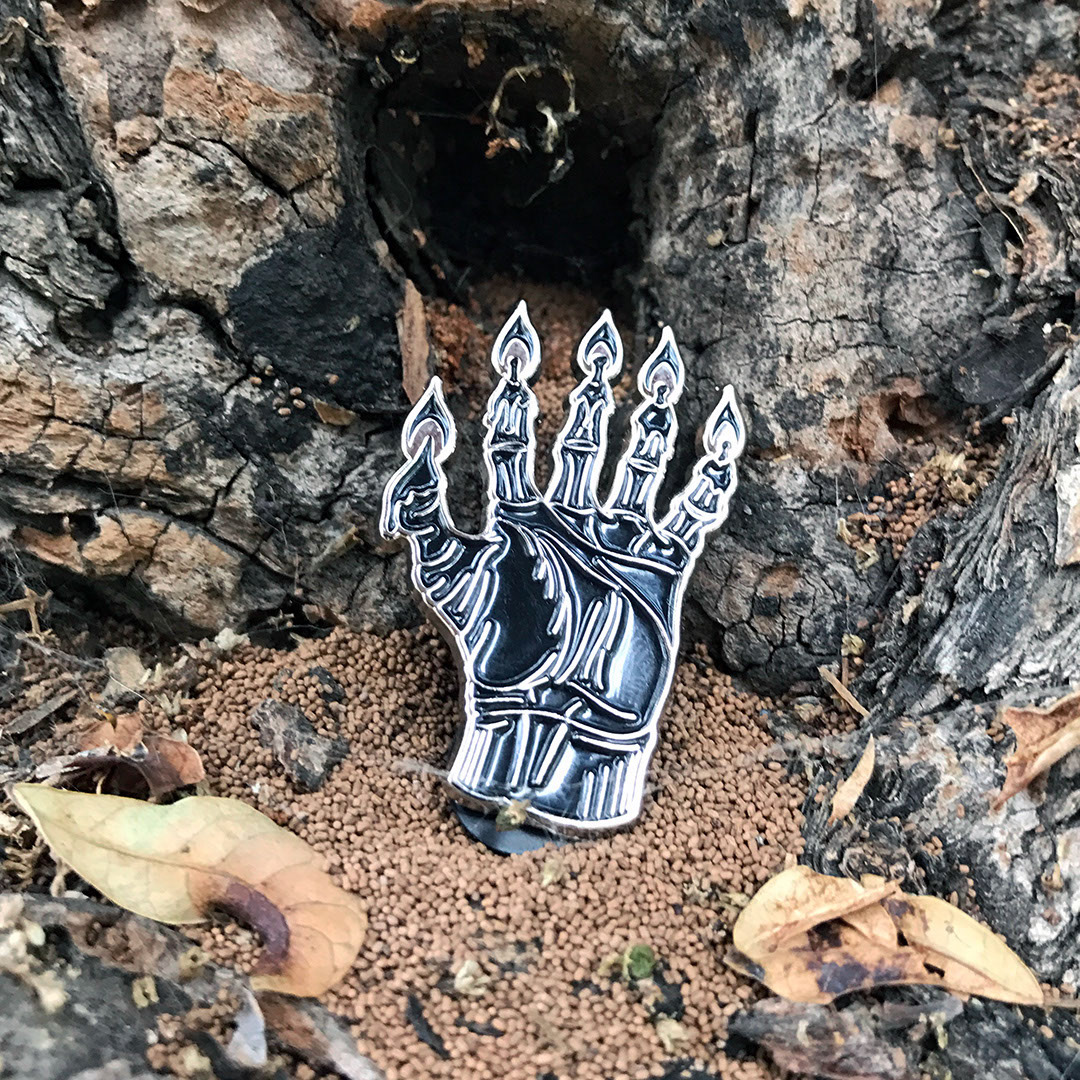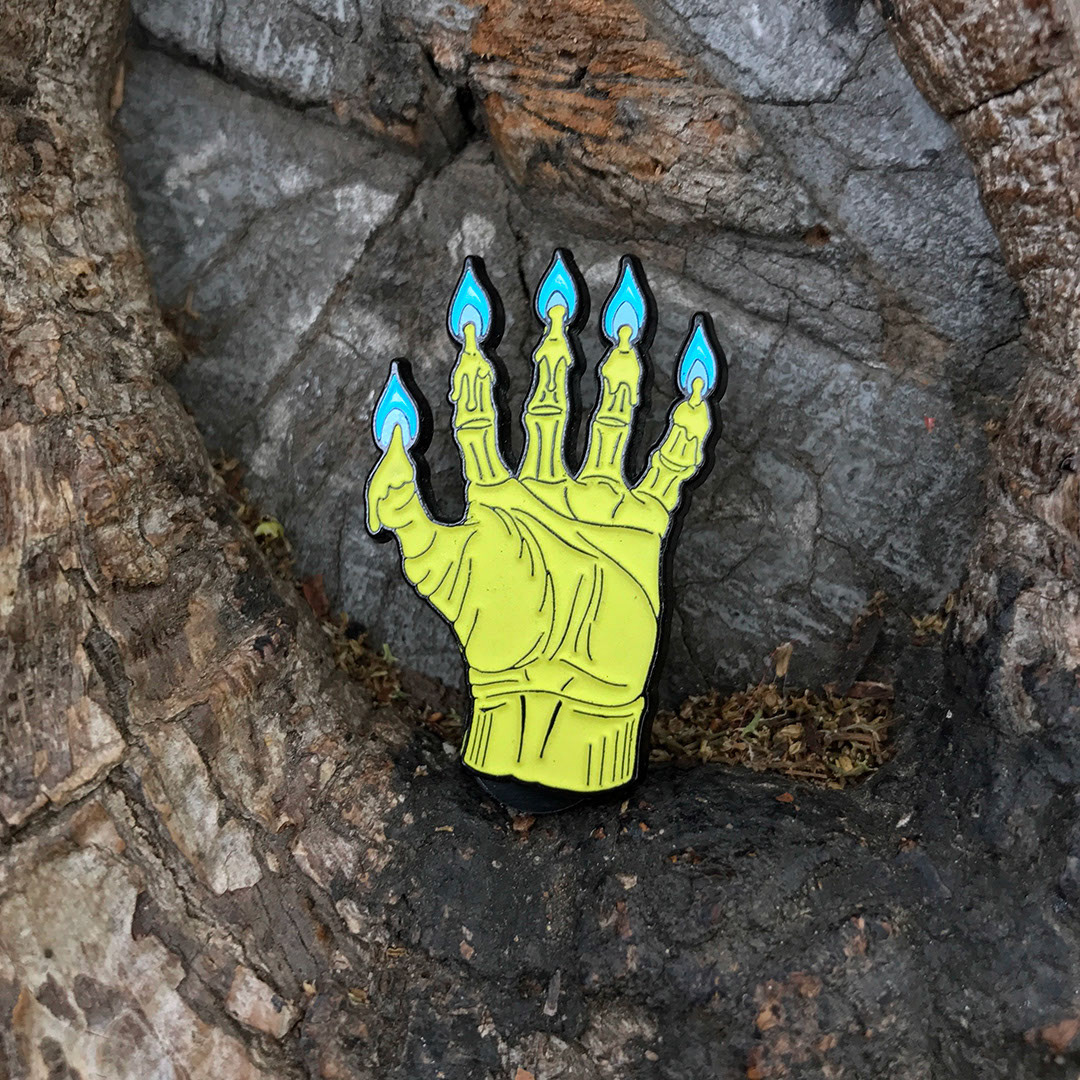 The Hand of Glory
Normal and Glow editions.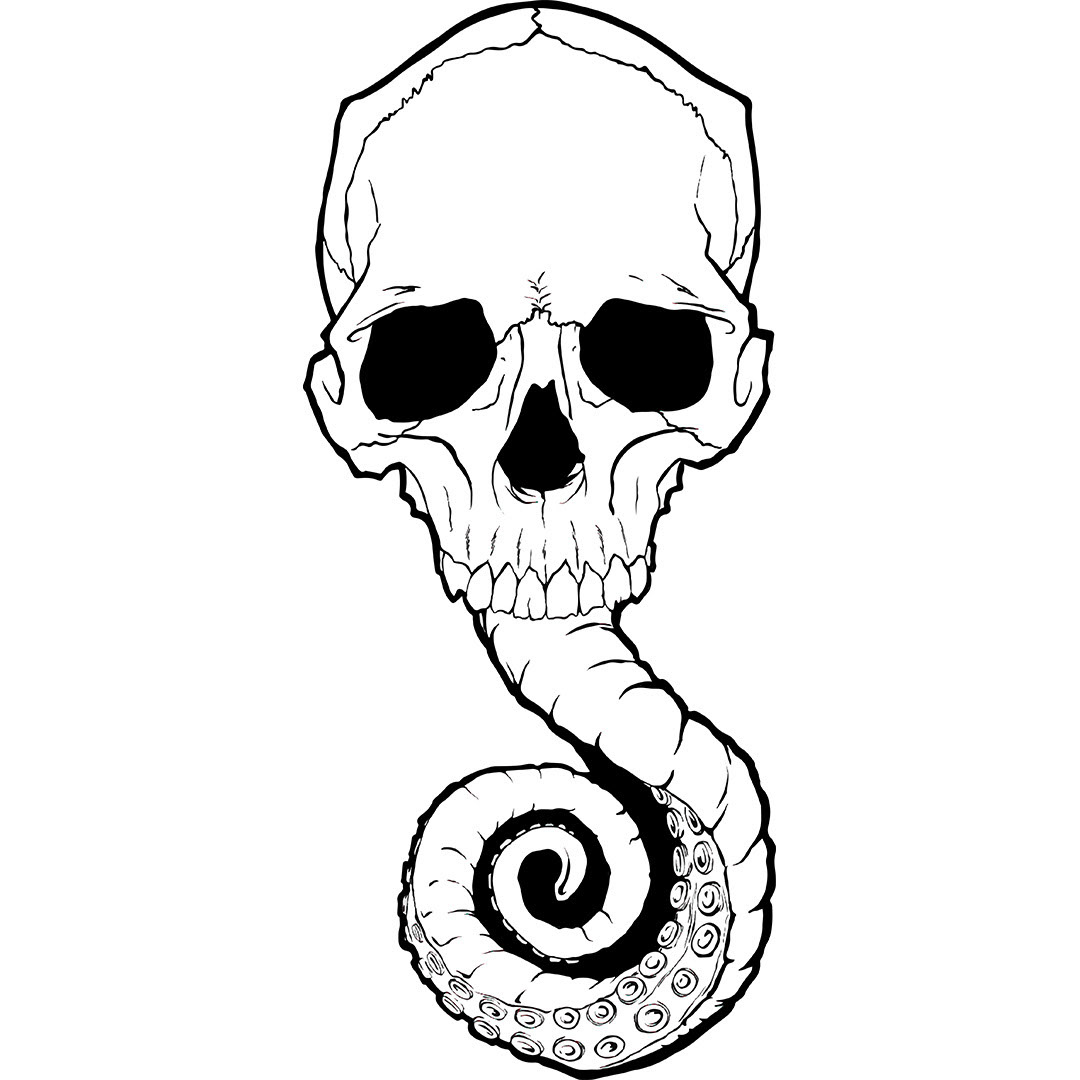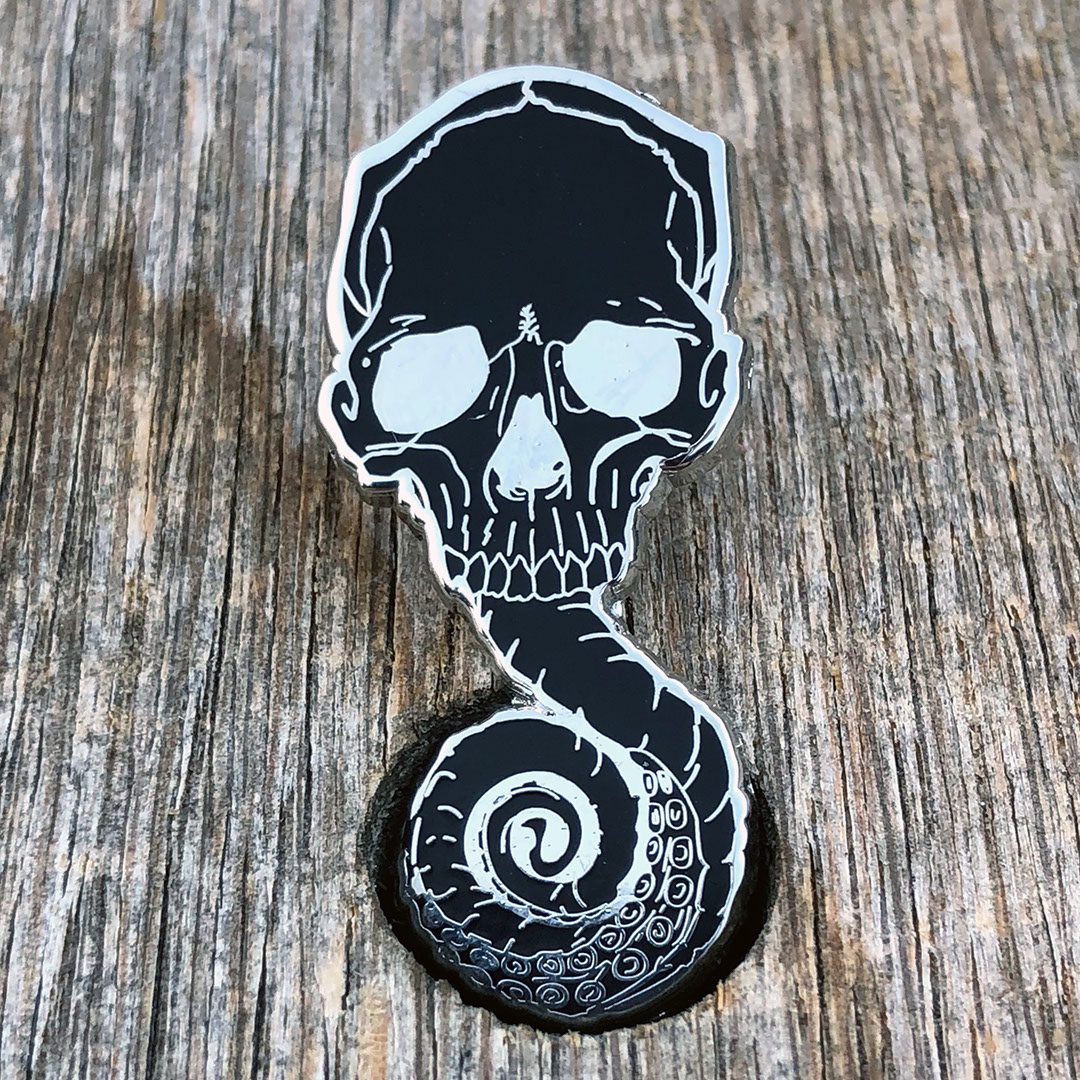 The "TentaSkull" is my latest pin.